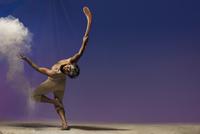 104 €
Bangarra Dance Theatre Indigenous Performances at the Sydney Opera House
While in Sydney, head to the Sydney Opera House for the Bangarra Dance Theatre's latest production titled 'Bennelong'. Inspired by true events, this theatrical dance work highlights the extraordinary curiosity and diplomacy that led an Aboriginal community to survive a clash of cultures, contributing to the establishment of positive relationships between the Eora tribe and the British, for a serene future. Not only do you watch this performance by one of Australia's foremost dance companies, you also get a 45-minute walking tour of the famous Sydney Opera House. Upgrade to include a delicious tasting plate at Opera Kitchen, an on-site cafe that overlooks Sydney Harbour, or a 3-course meal at ARIA restaurant. Important! Please note we are currently sold out. Please check back by soon for rates and availability. 
Important! Please note we are currently sold out. Please check back soon for next year's rates and availability.
The Bangarra Dance Theatre, founded in 1989, has been lauded for its ability to relate the traditions and cultures of the Aboriginal and Torres Strait Islander people into contemporary dance routines.

Arrive at the Sydney Opera House to see the company's most recent production, Bennelong. Stunning costumes, set designs, music and choreography come together for an experience inside one of Australia's most famous performing arts venues.

You won't miss a stomp, spin, or beat from your selected seat; these tickets are reserved for two of the best seating areas in the house. Click View additional info at the bottom of this page for a seating chart to see where the Premium and A-Reserve tickets put you. Both options are available for a matinee or evening show.

The ticket also includes a guided tour of the Sydney Opera House allowing you to take advantage of this fun perk before or after you see the show (If you wish to take the tour on a different day, click Important Info for further information). Your guide entertains you with stories about the thousands of performances that have taken place here since the opera house opened in 1973, among other interesting details.

Starry Nights Upgrade
Include a tasting plate at the Opera Kitchen, a gourmet cafe located on the lower level of the opera house plaza where you can relax on the patio and soak in spectacular views of Sydney Harbor and Sydney Harbor Bridge. The 3-tier tasting plate includes dishes such as mini Wagyu beef burgers, sushi, oysters, salmon salad, dumplings and fries. You can buy cocktails, beer, and Australian wine to go with your meal. A tip on timing: Allow at least an hour and a half if you are eating before the performance so you don't feel rushed.

Red Carpet Upgrade
Dine in style with this upgrade to include a 3-course pre-theater dinner at ARIA Restaurant, an award winning restaurant located at Circular Quay, on Sydney Harbor where you will be served in an intimate and elegant dining room offering stunning harbor views.